Welcome to Adirondack Arts .com showcasing a unique collection of Adirondack Books , gifts and North Country crafts inspired by the Great Camps of the Adirondacks.



Adirondack Gifts
Browse our unique selection of hand crafted
Adirondack Lighting ~ Antler Chandeliers & Lamps ~ Hand Painted Canoe Paddles ~ Adirondack Packbaskets ~ Rustic Furniture ~ Adirondack Prints ~ Adirondack Books ~ Authentic Birch Bark Framing ~ and so much more...


Adirondack Vistas Calendar

Beautiful Lake George
Calendar

Adirondack Calendars.
By photographer- Carl Heilman

Click here

Pine Cone China

Pine Scented Soap

Adirondack Pack Baskets

Adirondack Birch Beds

We offer custom high end interior design services featuring birch log and bark wall coverings and rustic twig detailing for homes and camps.

Snowshoe Lamps

Birchbark Bookcases

Rustic Lamps

Wildlife Prints

Hand Painted Lamps

Hudson River Valley Prints

Rustic Tables

Antler Chandeliers

Custom Birchbark Picture Frames

Hand-made Adirondack Chocolates
click here


Click here to preview the stunning works from Adirondack photographer Carl Heilman

.
Click here to view Adirondack Nature Prints by Kim Hildreth.


Have you ever thought about publishing your very own book about the Arts in the Adirondacks?

You Have The Talent, We Have The Resources!
Book Publishers.com

Are you an author looking to publish your masterpiece? BookPublishers.com could connect talented writers like you with willing book publishers. For many talented authors, the most difficult obstacle isn't writer's block—it's finding a receptive publisher to publish their books. Because publishers have to sift through so many works, they may dismiss some unfairly, or be so short-staffed that they don't have the time to give each manuscript its fair consideration.
Book Publishers.com
click here
For those who decide that finding a publisher isn't the right choice for them, self-publishing can be a great alternative. With self-publishing a writer can maintain editorial control, as well as keep all proceeds from the book sales. Whatever your preference, BookPublishers.com wants to help you on your journey to become a published author! You have the talent, we have the resources.
click here for more information

Adirondacks: Views of an American Wilderness
In 'Adirondacks', author and photographer, Carl Heilman II, has captured a real sense of the Adirondack region with his spectacular imagery,
and evocative narrative.
Click here to order yours!


Wild New York: A Celebration of Our State's Natural Beauty Voyageur Press - 2005 Charles Brumley, author/ Bill McKibben, foreword/ Carl Heilman, photographs Hardcover - 160 pages, 202 photographs




The Adirondacks Rizzoli International -
2006 Photography and Introduction by Carl Heilman II Hardcover, 5"x7" format - , 224 pages, 160 photographs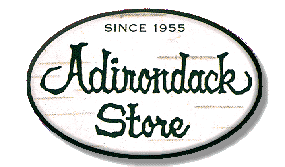 Gifts From the North Woods!
Click Here




Robert Stump Studios
Hand Painted Adirondack Gifts
Click Here

Visit

Christmas Wreaths.com

Search and compare the lowest prices for fresh balsam wreaths & hand crafted gifts from all over the country!

Free shipping & toll free ordering!

Click here

Visit

Cheap Gift Baskets.com

Treat that special person to a lovely gift basket for any occasion! Get the lowest prices on the web and search a huge selection of

gourmet gift baskets with cheese, wine & chocolate! Find corporate gifts, flowers, get well gift baskets, and much more!

Enjoy toll free ordering & free shipping!

Click here
Valuable Hiking Links

Hiking Clothes.org
Up to 70% off! Find clothes that are sun-protective, zip-off pants, wrinkle-resistant, quick-dry & lightweight.
click here

Hiking Shoes.biz
Shop a full line of rugged, field-tested hiking footwear, from day hiking shoes to backpacking boots. Find Gore-Tex hikers & leather hiking boots
click here
ADIRONDACK CAREER DIRECTORY
Are you tired of your job? Ever thought about going back to school in your spare time to further your career?
Online programs give working adults and full-time students tremendous scheduling flexibility and the opportunity to earn a degree in less time than is usually possible through on-campus attendance.
If you want to start or accelerate your career, explore the online programs & request free information in the following areas:
click on the links below
SAVE UP TO 50% ON HOTELS IN LAKE PLACID


A brief history of the Adirondacks from the first sighting by a European in 1535, through the eras of trapping, iron mining, and lumbering, to the development of railroad and steamboat lines that led to the influx of tourists and building of the "Great Camps". The sixty years from 1870 to 1930 were the heyday of these camps, the "Guilded Age" of the Adirondacks. Kaiser gives a fascinating account both of the personalities who engineered and financed these fabulous structures and of the bulidings themselves.



"Great Camps of the Adirondacks" by Harvey Kaiser

Camp Arden is the home of Arden Creek Designs. Located in a peacful setting, deep in the Adirondack Mountains. Camp Arden has been in existence since 1880. It is believed that the name Arden is derived from "The Forest of Arden" located in England and the setting for Shakespear's play "As You Like It". Camp Arden is one of the few remaining camps of its kind. A timeless, unique record, typical of the Adirondacks where the family camp spread into a small village of cabins, each unit with a separate function.
Over the years, Camp Arden has been a part of the local history representative of the bright era in the north-central Adirondacks; the days of Paul Smith and Dr. E. L. Trudeau.



Using the same resourcefulness, energy and high spirits that brought the early inhabitants to the Adirondacks, Arden Creek Designs aims to achieve that enviable condition where traditions of both the past and present are brought together not to jar but to enrich one another.
Arden Creek Designs has gathered a select group of artisans from the Adirondack Mountains to represent. Their products are of the highest quality and unique in their design and craftmenship. We at Arden Creek Designs are pleased to be able to offer these products to you.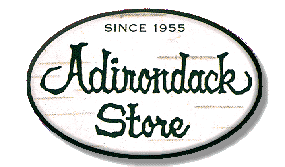 click here to visit the Adirondack Store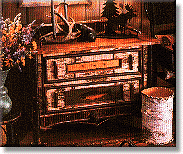 Order your fresh Balsam Wreaths direct from the Adirondack Mountains!


Adirondack Arts .com

Phone: 518-891-3745 Fax: 518-891-3768
E-Mail: RobGrant@northnet.org

Adirondack Books .com

Phone: 518-891-3745 Fax: 518-891-3768
E-Mail: RobGrant@northnet.org
This website is owned and operated by
adirondacks.com internet publishing group.
For advertising and editorial content,
please contact Rob Grant;
adirondacks.com reserves the right to reject,
modify or cancel any advertising at its sole discretion.